Kim Jones, Executive Director
Kim has served as Executive Director since 2012 and has expanded the capacity building programs and created a collaborative environment for nonprofit members. She has extensive experience in national and international program development with an emphasis on capacity building, cross-cultural communication, and strategic alliances. Kim holds a B.A. degree in Political Science from Spelman College, earned certifications in association management and proposal writing, and is a member of Delta Sigma Theta Sorority, Inc and a graduate of Leadership Montgomery.
Outlook/Perspective
I've always loved the passion in mission-based work, especially when nonprofits demonstrate impact and innovation in the community. To support nonprofits, we don't just provide a workspace, training and services to nonprofit organizations, we coach and mentor them. We work one-on-one with nonprofits to help them create the business model to be sustainable so that they can fulfill their mission and ensuring they use good business practices needed to serve the community. My advice to nonprofit start-ups is simple: find your niche and know your competition. Consider the option of incubating your program idea within another organization, because there is much to learn from people with the experience of operating a public charity.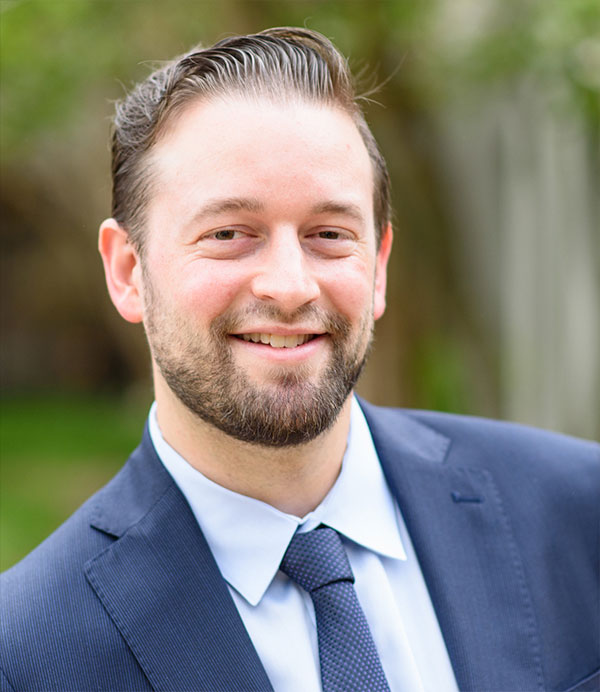 Tom Colling, Deputy Director
Tom Colling joined the Nonprofit Village in 2014 to develop and manage programs for the organization's tenants and the wider nonprofit community; to support their growth, ensure compliance and encourage best practices. Tom previously worked as a researcher on internationalization and quality assurance policy in higher education. Prior to that, he worked in London on strengthening organizations' governance structures. Tom has a B.A. in Philosophy from the University of Warwick and an M.A. in Legal and Political Theory from University College London. He is also a PRINCE2 certified project manager and a member of the Project Management Institute.
Outlook/Perspective
Witnessing organizations grow as they work with us at the Village is something incredibly unique. Knowing we have contributed in a meaningful way to the growth and progress of a nonprofit is what makes the job worthwhile. It's not often that you get to share successes with multiple organizations at the same time. I like the fact that there is a lot of room for innovation in the sector. Nonprofits can be inventive in creating programs that effect positive change in people's lives. I love learning about new ideas and new approaches that can make a difference, for example via our Duck Pond program. The best advice I could give a nonprofit is to remember your nonprofit corporation is still a corporation, so be entrepreneurial and innovative in your mindset. Get creative with problems because it's here you'll find some of your best ideas.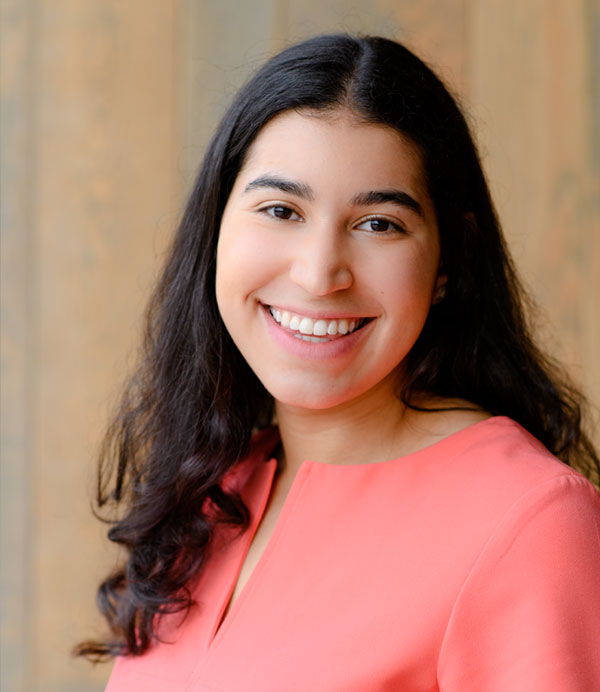 Gabrielle Nash, Director of Programs and Operations
Gabrielle Nash joined the Nonprofit Village in Fall 2018. She earned a Bachelor of Science Degree in Marketing and Supply Chain Management from the University of Maryland, College Park. Gabrielle has more than 3 years of experience helping nonprofits and civic organizations operate with success. At the Nonprofit Village, Gabrielle manages daily operations of the Incubation Center and ensures that members have what they need to be successful each the day.
Outlook/Perspective
My role at The Nonprofit Village was born out of a volunteering position post college. With some time on my hands I was looking for a way to marry my marketing degree with an organization that aligned with the values that matter to me. Interacting with members daily is one of my favorite parts of the job. Whether it's helping them work through a technical issue or brainstorming ideas for a new program, it's always fun to come up with creative solutions to different challenges. My advice to any startup nonprofit is to think about how you can operate more like a business. Many nonprofits struggle to generate enough funds to operate effectively and that is because they think there are only a few ways to raise money. Find ways to generate earned income that can help support the work you are doing, it will allow you to operate more efficiently and not be so dependent on traditional sources of income.
2020-2021 Board of Directors
Alison Albrecht, CPA
Gelman, Rosenberg and Freedman
Adrienne Biddings, Esq.
Google
Lorenza Cooper
Cooper Risk Management & Associates
Laurie Edberg, Esq.
Office of Council Member Sidney Katz
Mark McMahon, Chair
McMahon Management
Christina Johnson
Rooted Th
erape

utics
Joseph Musher, CPA
Buchbinder Tunick & Co., LLP, Retired Partner
Alex Ng, CPA
CohnReznick Advisory
Kristy O'Hearne
Pepco
Daniel Parra
Montgomery County Economic Development Corporation
Elisse Wright Barns, Esq.
LinkedIn Instructor
Past Chairs:
Alex Johnson
Andy Stern
Jeffery Slavin, Chair Emeritus*