SOAR Incubation Program
SOAR guides start-up nonprofits through a comprehensive set of management areas, instilling best practices and ensuring organizations are ready to achieve sustainable growth.
We get it—between COVID-19, racial injustice, and the many other difficulties that trouble our society, we are living in challenging and uncertain times. However, we know that because of this, nonprofits are needed now more than ever! This is why we want to help your nonprofit succeed. Through SOAR, nonprofits receive one-on-one consultations with industry experts, participate in small group sessions to learn best practices with other startups, and acquire essential tips to ensure sustainable growth.
Our staff at The Nonprofit Village works with each organization individually to design goals and offer guidance so that you can achieve (and exceed) those goals throughout the program.
SOAR focuses on five essential nonprofit management areas including:
strategic planning,

governance and board development,

marketing and communication,

financial management, and

fundraising
In addition to group trainings, participants meet one-on-one with subject matter experts, which gives them the opportunity to focus on the issues most important to their organization..
SOAR is aimed at start-up nonprofits. Typically, participants have recently attained or are about to attain charitable status, have received some funding, and have begun operating and conducting programs.
What does the fee cover? The fee covers all group trainings, all one-on-one consultations, and access to all the materials and resources used in SOAR. The fee is $500 per organization. The value of SOAR is around $5,000, so the fee is great value!
Impact
100% of participants created a strategic plan for their organization.

Participants doubled their program outreach and services despite the COVID-19 pandemic.

Participant social media following increased 460% from 125 to 700 in under a few weeks.

Participants increased their funding outputs. One member of the 2020 cohort learned how to generate new revenue, increasing their funding by 1300% within six months.
_____________________________________________________________
This year's SOAR Cohort launched in July 2022. Keep an eye out for new dates in Spring 2023. Make sure you're subscribed to our email list below to be the first to know when applications open for SOAR.
Do you have more questions? Click here for frequently asked questions.

Click on an image to view brochure.
Supported by: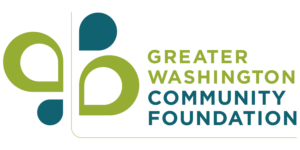 "As one of the participants of the SOAR Program, I have tremendously benefited from the program. Understating the fundamentals of non-profit management is critical at this time of "new normal." The trainers are exceptionally talented in sharing their knowledge and their wisdom. According to my several years' experience in this field, they are some of the best minds in the non-profit world."
—Previous Participating Organization