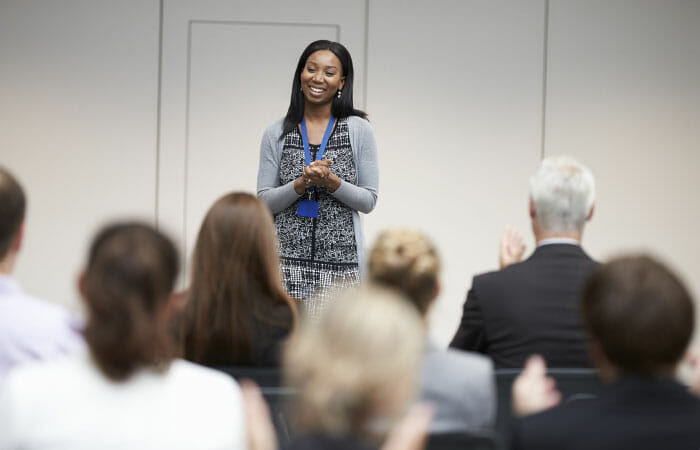 Speaking Opportunities
We work with business, management and nonprofit professionals that are experienced, engaging, and have excellent presentation skills.
Are you passionate and can provide real-world strategies and knowledge on topics which can include communications and marketing, finance, fund development, governance, and other management strategies? Nonprofit Village coordinates short- and long-term training programs throughout the year and relies on professional and engaging experts in nonprofit management to support the work of ensuring we help nonprofits increase their knowledge and business practices needed to make an impact in the community. Apply today and we will connect with you when we are in need of your expertise.
Apply to be a speaker today!