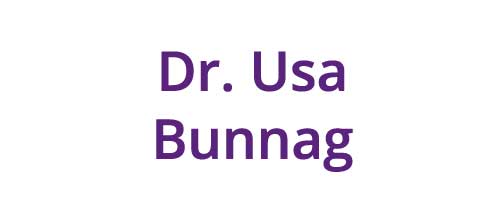 2014 Individual
Dr. Usa Bunnag
In 2014, the Nonprofit Village recognized Dr. Usa Bunnag and her immense contributions to community at the annual Making a Difference Breakfast Awards. As a dentist and as the founder and President of Smiles on Wings, Dr. Bunnag has had tremendous reach both locally, and internationally.
After moving to Montgomery County from Thailand at the age of 14, Dr. Bunnag continued her education and pursued her dental studies, opening her own practice in Bethesda, MD. As a dentist in Montgomery County, Dr. Bunnag broadened the population she served to ensure that underserved children on Medicaid received dental care. In collaboration with local welfare agencies, she also provides dental care to children in the foster care system.
Dr. Bunnag has also had international impact in her native country of Thailand through the work of the nonprofit organization she founded: Smiles on Wings. Following a trip to Thailand in 2002, Dr. Bunnag established this organization to provide dental and health care to underserved populations in Thailand. Since its creation, more than 2,000 children have been impacted by Smile on Wings, receiving crucial dental care.
Since its inception, the organization's mission has grown and expanded significantly. Smiles on Wings provides emergent and preventive dental care, humanitarian aid and education and training to rural communities in Thailand.
Smiles on Wings sees the importance of empowering the communities and invests in building the capacity of local people to become healthcare and education professionals through their scholarship programs. The organizations funds three educational scholarship programs at various educational stages.
"New Beginnings" offers opportunities to indigenous Karen tribal girls to pursue their college education and receive mentoring in leadership. The "Chasing Dreams" scholarships supports students in their higher education programs, while "Helping Hands" supports four orphans' education.
To date, Smiles on Wings scholarship program graduated two health officers, one teacher, and a nurse. They all returned to their villages and town to carry on the legacy. Currently, we have nine more scholars pursuing education to become teachers or health officers. They are the new generation of givers to carry on Dr. Bunnag's and Smiles on Wings mission.
When there is a crisis, Dr. Bunnag hears the call to action and mobilizes her team and other healthcare and humanitarian aid professionals to do their part in assisting. In late 2004, Dr. Bunnag and her team provided crucial help in the aftermath of the tsunami that hit South Asia and in 2005, following Hurricane Katrina.
Dr. Bunnag has been recognized for her work many times over the last few years. In 2005, Dr. Bunnag received the Montgomery College's Milton F. Clogg Outstanding Alumni Achievement Award for her work with Smiles on Wings. Just this past year, the American Dental Association named Dr. Bunnag as the recipient of the 2017 ADA Humanitarian Award.