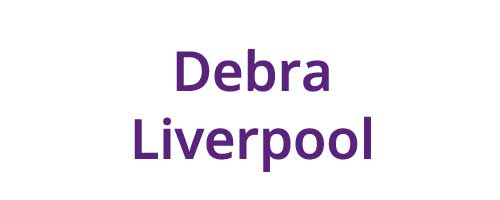 2013 Individual
Debra Liverpool
Debra Liverpool is a Certified Fund-Raising Executive (CFRE) with over twenty years of experience, including work as Director of Philanthropy at Family Services, Inc., serving Montgomery, Prince Georges County and Baltimore Counties in Maryland, and as a Major Gift Officer with the American Red Cross, National Capital Area.
She has worked with several nonprofits, including the Washington Adventist Hospital Foundation as a Development Officer, University of Maryland, and Scholarships as Development Director, also as President/CEO of the Rockville Chamber of Commerce, and the YMCA, Metropolitan Washington as Development Officer and Legislative Liaison to County, State, and Federal Governments.
Debbie is a champion of nonprofits and social service organization in the region. In addition to her day job, she has a long track record of volunteer service for organizations including Interfaith Works, Leadership Montgomery, Jack & Jill of America, and Alpha Kappa Alpha Sorority. In these various capacities she has helped create programs and opportunities for children and youth, such as college scholarship programs for girls. She also takes part in community outreach efforts through her church.
Before her work in philanthropy, she was in banking and finance for 20 years with various banks. She is a native Washingtonian and a graduate of George Washington University. She has a Certificate of Nonprofit Executive Leadership from Lily School of Philanthropy, Indiana University.